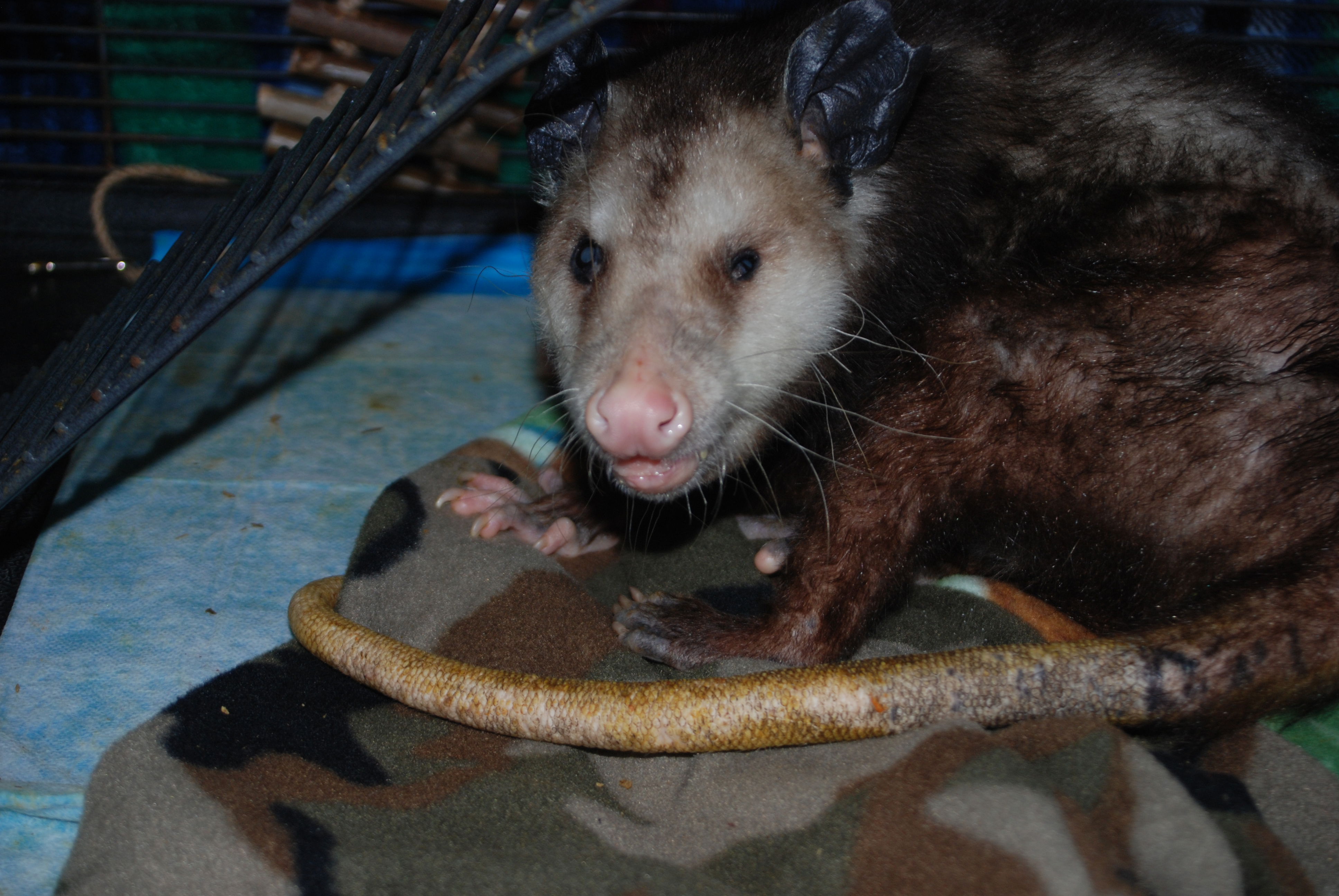 One of the most difficult situations we face as wildlife rehabilitators is dealing with animals that have been kept as 'pets', usually illegally. In most of these situations, we have dietary and behavioral issues to correct, as the animals have been habituated to human company and fed a diet that does not meet their needs. Sometimes, they are also habituated to domestic pets, which dulls their natural fear of cats and dogs and puts them at risk if they are released into the wild. With proper diet and conditioning, we can, in most cases, bring these animals back to their natural wild state, enabling them to survive on their own in the places they are meant to live.
Unfortunately, sometimes these cases present much bigger challenges. Such is the case with Abby, the opossum pictured above. Abby was confiscated by a Game Warden when the person who had been keeping her as a 'pet' posted images and videos of her on social media - including incidents where Abby was exposed to drugs and other chemical toxins. When the Game Warden brought Abby to a local rehabilitator (North Texas Nut House), she was emaciated, had lost almost all her fur, and had fully matured cataracts in both eyes. She also has a fatty tumor on one hip that affects her mobility.
Since it was clear that Abby would never be releasable, she was transferred to Bat World MidCities, because we have the necessary permits to provide her with a home for the rest of her life. Once she has settled in and gained a bit more weight, she will be seen by our veterinarian and have a complete physical to identify any long-term damage from the abuse she suffered. Here, she will be safe, well fed, and cared for to the end of her days.